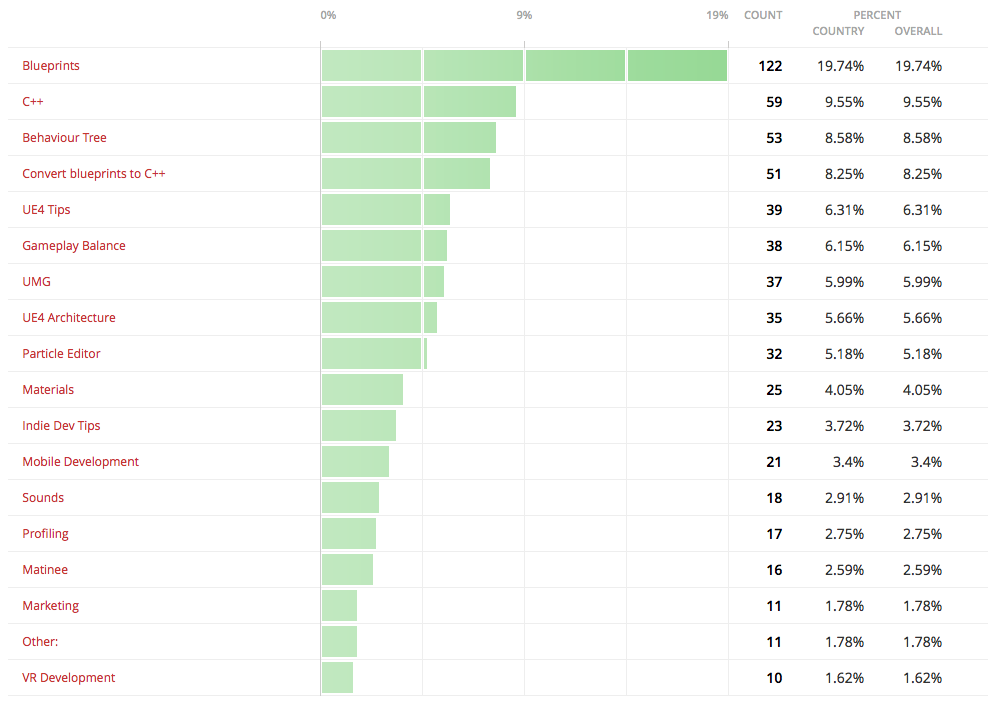 Many thanks for everyone that have participated! Full results:  'Which features should I focus ' Results
Blueprints are the most important part for you guys and I will convert any C++ tutorial to Blueprint version as well. Basically I will try to post tutorials about all of your requests. That's why I have opened Request Tutorial page to get better understanding what's needed.
Thanks again for your opinion! It means a lot for me!