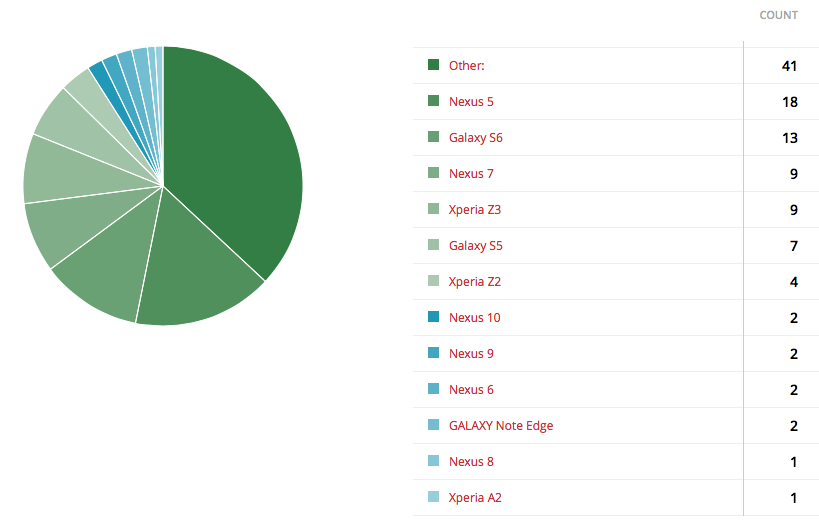 You can download  Voting Results in PDF.
Even from this small poll (111 answers) you can see that Android is fragmented a lot. You can read more about it here.  Many thanks for your votes! I will buy Nexus 5 and make sure Shooter Tutorials will work on this device.
In the meantime I have started new poll which will help me to better know you guys and focus on topics that you are mostly interested in.